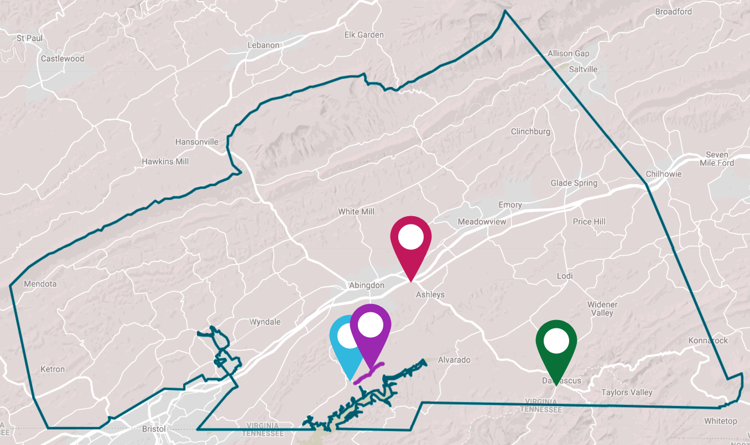 ROUTE 670 BRIDGE REPLACEMENT: The Route 670 (Green Spring Church Road) bridge in Washington County is closed for replacement. Route 658 (Lombardy Road) will serve as the detour route during construction. The bridge is located just east of Route 75. (Completion: Fall 2019)
ROUTE 676 – AZURE LANE: Be alert to flaggers during daylight hours on Route 676 (Azure Lane) in Washington County due to improvements to a portion of the route. (Completion: September 2019)
INTERSTATE 81 – EXIT 19 BRIDGE WORK: Bridge work on Interstate 81 at Exit 19 in Abingdon continues. Use caution in this area and pay close attention to signs and message boards. (Completion: Early March 2020)
WATER STREET BRIDGE CLOSURE: Due to recent bridge inspection findings, the Virginia Department of Transportation has closed the Route 1203 (Water Street) bridge in Damascus. The bridge is located across from the Damascus Public Library and crosses Beaver Dam Creek. The closure is due to the deteriorating condition of the bridge beams. VDOT is finalizing the design of a new Route 1203 bridge, and right-of-way acquisition is scheduled to begin in May. The project will be advertised for bids in October 2020. The bridge is located between South Beaver Dam Avenue and South Shady Avenue in Damascus. The detour length during the closure is a half-mile.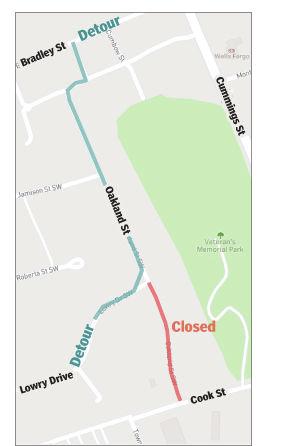 The Town of Abingdon Collections Department will be replacing and upgrading the main sewer line crossing the intersection at Cook Street and Oakland Street the week of Aug. 12. The intersection of Cook Street and Oakland Street will be closed to thru-traffic starting at 7:30 am to 3:30 pm. The Collection Department advises the public to please find an alternate route to Lowry Drive from Cook Street.
Lowry Drive traffic will be detoured at intersection of Oakland Street North on Oakland Street to Bradley Street. The project is estimated to take two days before completion.
Homeowners on Oakland Street will have access from Lowry Drive at Oakland Street intersection.