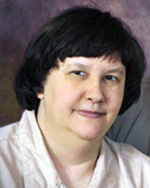 Linda White Burchette
Linda White Burchette is a staff writer with the Smyth County News & Messenger.
She started her second stint at the paper on Oct. 1, 2012, having worked at the News & Messenger from the spring of 1988 to fall of 1993 as a staff writer, editor and associate editor.
Burchette began her newspaper career with the Bland County Messenger, working there from 1985 to 1988. She also spent a year as a business writer with the Southwest Virginia Enterprise.
After 1993, Burchette spent nearly 20 years in North Carolina, working as a staff writer and assistant editor at The Jefferson Post in West Jefferson, N.C.
She is married to Steve Burchette. A graduate of Emory & Henry College with a degree in mass communications, Burchette grew up in Marion.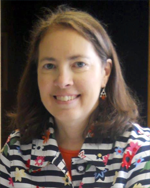 Wanda Combs
A native of Floyd County, Wanda Combs began working as a reporter and photographer at The Floyd Press in 1973. Aside from her college years, she has worked there throughout the years. In 1981, she was named editor. In 2000 she became general manager-editor.  She earned her Bachelor of Science degree from Radford University, and also attended Bob Jones University and Piedmont Bible College.
Wanda and her husband, Bobby, a rural mail carrier, reside in Floyd. They have two grown children, Abby and Alex.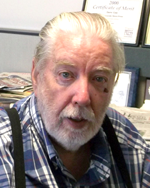 David H. Cox
David H. Cox joined the Richlands News Press in August 1995. He is married to Dorothy Taylor Cox.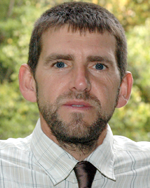 Jerry Orr
Jerry Orr has been the sports editor at the Smyth County News & Messenger since December 1995. He has worked at a Smyth County newspaper since doing an Emory & Henry internship at the Saltville News-Messenger in the summer of 1983. He worked for the Saltville News-Messenger until it combined with the Smyth County News to form the Smyth County News & Messenger in 1995.
A 1980 graduate of Rich Valley High School and 1984 graduate of E&H, he has lived in Rich Valley throughout his life. He has also attended Riverside United Methodist Church in Rich Valley throughout his life.
His wife is the amazing Cindy Burkett, his favorite athlete and overall favorite human who helps him with sports coverage whenever she can. They love playing volleyball and watching "Criminal Minds," and he runs pretty much every day.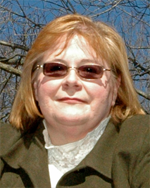 Stephanie Porter-Nichols
After earning a bachelor's degree in political science, Stephanie Porter-Nichols began working for the Wytheville Enterprise and Bland County Messenger in 1988 as a reporter. She has served in a number of positions since that time, and is now the editor of the Smyth County News & Messenger.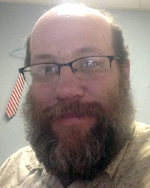 Mark Sage
 Mark Sage is the group editor of SWVAToday.com and the Community Newspapers of Southwest Virginia.
He has been in the newspaper business for 16 years, landing his first job at a five-day daily in Cecil County, Md., a bit after graduating from Emory & Henry College. Working as a reporter and copy editor, he wound up back in Southwest Virginia, working evenings on the copy desk at the Bristol Herald Courier in 2000. Three years later, he was named managing editor of the Washington County News and group editor several years after that.
He lives in Atkins, Va., with his wife and sons.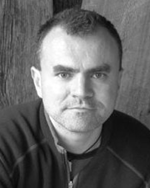 Jeffery Simmons
In the newspaper business since the 1990s, Managing Editor Jeffrey Simmons lives in the wilds of Bland County with his wife, Heather, and two dogs. When he's not writing, shooting photos or editing stories, he's probably woodworking, hiking, kayaking, traveling, selling goodies at the flea market or banging out a bad "Eagles" cover on the guitar.
Jim Talbert
Jim Talbert is a 27-year veteran of the news business and has worked most of that at the Richlands News Press and Clinch Valley News. He lives in Tazewell with his wife, Sue Ellen Presley, and their dogs. They are members of St. Theresa's Catholic Church and Tazewell Animal Rescue.
They have one son, a daughter-in-law and one grandson. Jim attended Southwest Virginia Community College and covers news and sports for the Richlands News Press and the Clinch Valley News.