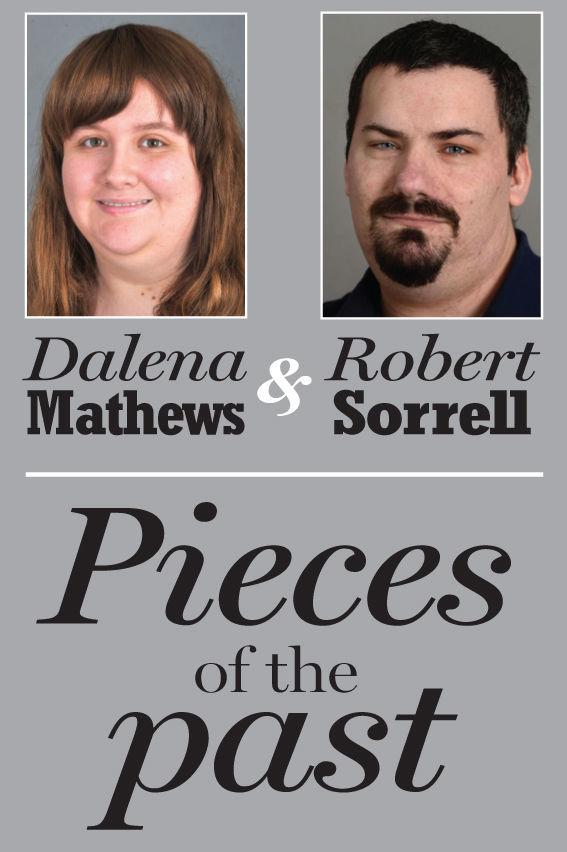 It's been 23 years since a high-climbing carnival worker known as Spiderman led local and federal authorities on a nearly monthlong manhunt across four states.
Mendota, Virginia, man James Michael Wright's admission to the murders of three women he met while working with a pony show associated with a carnival has caused officials in the area to remember the story of Bradley Duane Osborne.
Osborne — more commonly remembered as "Spiderman" for his high-climbing work as a carnival ride repairman — was an Oklahoma native who moved to Bristol in May 1996 after he spent several months on the road with a traveling carnival.
On Oct. 9, 1996, Osborne became the focus of a multi-state manhunt after he attacked several women in Washington County, Virginia, before fleeing across the state line into Tennessee.
The Bristol Herald Courier reported the police began looking for Osborne after then 20-year-old Sandy Tate, one of Osborne's ex-girlfriends, was shot in the arm at the Cherokee Motel near Interstate 81's Exit 19.
Tate told authorities that she saw Osborne standing in her room holding a gun as she was trying to get out of the shower. Authorities said he pressed the gun to Tate's head and threatened her before leaving. He returned a short time later and fired a round that struck Tate in the lower arm.
From there, newspaper archives state that Osborne went on a crime spree that included abducting a local woman from a coin laundromat, raping her several times and dropping her off on the side of the road near Tri-Cities Airport. He also fired shots into the Food Country USA store that was located on Lee Highway. No one was injured in the grocery store shooting.
Police also said Osborne attempted to abduct a second woman from the Walmart in Elizabethton. He tried to shoot her as she fled into the store.
During the search for Osborne, police discovered that prior to the attack on Tate; he had shot and killed his girlfriend, 22-year-old Stacey Cook of Bristol, Tennessee, and left her body in a remote area of Washington County near Greendale.
One of the women attacked by Osborne told police he wasn't planning to be captured alive and that he would take down as many police officers as he could before he died.
Newspaper archives state police were on the lookout for Osborne's 1981 gold Pontiac Phoenix, but were unsure of exactly where he would travel to because he led a mostly nomadic lifestyle and traveled around the majority of the southeastern U.S.
Osborne fled across the state to the Nashville area, where he lived briefly before he settled down in Bristol. On Oct. 11, Osborne attacked 46-year-old Donetta Keyser outside of a laundromat in Hermitage, Tennessee. Keyser was shot in the head and died at a hospital two days later. Authorities later found Osborne's car along a highway with a busted water pump. He was nowhere to be found.
The multi-state search — coordinated by the Tennessee Bureau of Investigation — led authorities to begin searching for Osborne near his hometown of Roland, Oklahoma, where his mother, Holly Osborne, still owned a house. Officials received reports that Osborne had been spotted at a bar just a few miles outside of the town and that while he was there he was making threatening statements and cut his hair with a knife.
Police continued to search the area, and former Washington County Virginia Sheriff Kenneth Hayter reached out to Osborne's mother in hopes of getting an idea of his whereabouts.
In a lucky turn of events, Hayter called Osborne's mother just as she was getting off the phone with her son. Bradley had called to see if his brother Travis would come pick him up from the Surplus Steel warehouse near Memphis, Tennessee.
Osborne's mother provided authorities with the phone number her son had called from, and police were able to trace the number to the Shelby County business.
Police converged on the warehouse just as Osborne was exiting from a storage shed and a brief gun battle ensued. An FBI agent suffered from a superficial face wound and Osborne was shot in the chest and side. Both men were transported to the hospital.
Osborne was arrested and charged with capital murder. During a trial in Sullivan County, his attorneys asked the court to avoid using his carnival nickname because they were concerned it would dehumanize him.
He was found guilty and sentenced to two life sentences. He is currently being held in Riverbend Maximum Security Institution in Nashville.