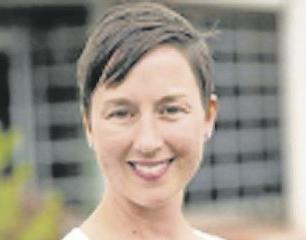 TAZEWELL, Va. — An inaugural banquet will be one of the first events hosted by the newly formed Tazewell County Chamber of Commerce.
The banquet is set for 6 p.m. June 21 at the Four Seasons YMCA and will feature motivational speaker Laura Hunt Trull. The program will start with a reception and tour of the facility before dinner is served at 6:30.
Interim Chamber Director Pam Meade said the program will offer chamber members from across the county an opportunity to get acquainted.
Trull holds bachelors and masters degrees in social work from James Madison University and has worked in policy development and implementation in the federal head start program.
She also served as the chair of the Community Host Group, planning a Remote Area Medical Clinic to provide free medical, dental and vision care to hundreds of patients in Harrisonburg in March 2019. Trull is currently an assistant professor of social work at James Madison University and teaches in the nonprofit studies minor, among other core undergraduate social work courses.
Tickets are $40 per chamber member or $50 for non-chamber members. Table sponsorships are $500 and include six tickets with name recognition. For reserved tickets call 276-988-5091 or email info@tazewellchamber.org.