Daily life for students at Emory & Henry College is, for the most part, very simple. The campus, located in rural Emory, has a quiet atmosphere with only rare traffic. For 10 months, students at E&H get accustomed to that cultural lifestyle before returning to their homes, which, for students from urban areas, may be much different from the quiet life on campus in Southwest Virginia.
But this summer, 14 Emory & Henry students went through another, more drastic cultural shift when they visited Cuba for two weeks in May.
Mariano Ayala, a Spanish instructor at E&H, accompanied the students on the trip, along with Dr. Mark Finney, a mass communications professor, and Mary Bell Boltwood, another Spanish instructor.
Emory & Henry students traveled to Cuba in May 2019 for a two-week study abroad program. Read all the stories here.
Ayala has visited many other countries: Canada, Mexico, Guatemala, Honduras, El Salvador and Belize. But, he said, not even those countries could prepare him for the culture in Cuba.
"I was very scared to go at the beginning," said Ayala, who is in his third year of teaching at E&H.
Ayala said that Cuba's political situation and its portrayal in the media were the main factors that made him wary of the trip.
Students had to adjust to the cultural differences between the United States and Cuba right away, starting when they landed in the island country.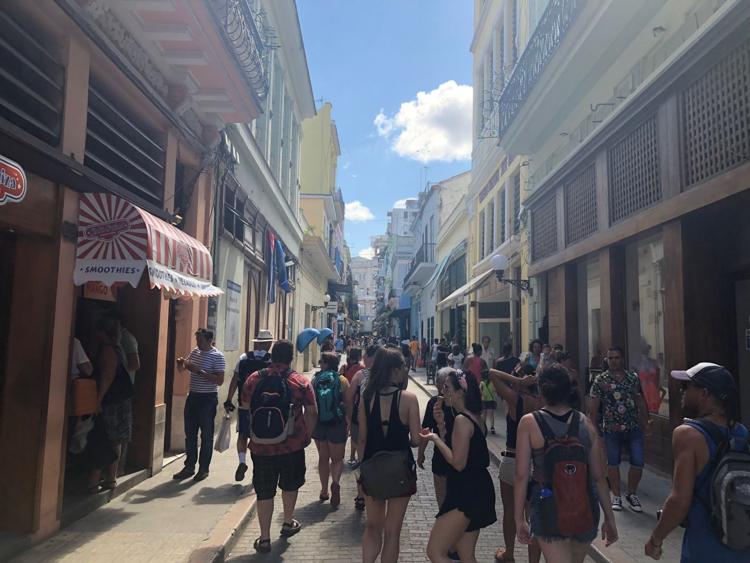 Rising senior Peyton Williams, who was traveling for the first time out of the U.S., was struck by the disparity between the U.S. and Cuban airports.
"I have never been on a plane until this trip, so my two guinea pigs to compare it to were the Miami and Charlotte airports, two of the big cities in the United States," said Williams, who is a mass communications major.
"It was clear right off the bat the Havana airport was nothing like the other two that we had been to. The ones back in the U.S. were filled with designer stores, snack shops, restaurants and other [shops] to just make it very comfortable. The one in Havana, everyone was packed in like a can of sardines. You go in just to have your visa checked, bags checked, and you get out," he said.
E&H students spent time before their trip learning about the culture and the struggles that an average Cuban tends to face, but it's one thing to learn about and another thing to actually experience.
When students arrived at the houses they would be staying in, they were met with rules that were crucial to follow. In each of the bathrooms for the rooms the students were staying in, there were signs that said not to flush the toilet paper, but to dispose of it in the trash can beside it, as the pipes were too narrow and could get clogged easily.
One of the tour guides told the students not to leave the lights on or leave the air-conditioning running when they left their rooms, as electricity in Cuba is so scarce that if left on for a long period of time, then it could black out the entire city of Havana.
Students were also advised to keep their mouths closed when they took showers and use bottled water when brushing their teeth, as the water in Cuba contains bacteria that could upset their stomachs.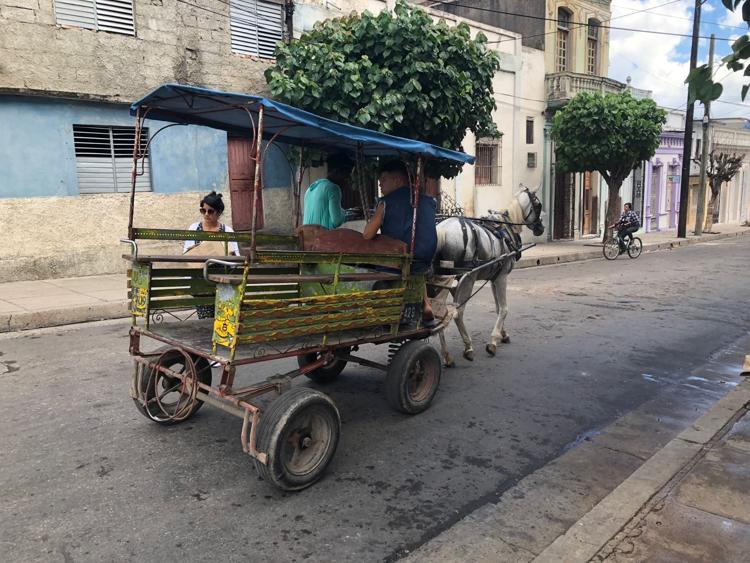 Williams noted that during his two weeks in Cuba, one of the biggest things he noticed was that almost every home had a a gate outside the front door that was closed and locked up whenever anyone exited their home. At first, Williams felt uneasy and thought the double gate was another form of protection from potential break-ins.
Near the end of the trip, Williams learned from Dr. Finney that the reason behind the gates was that not a lot of houses in Cuba have air conditioning. So they leave their doors wide open, while the gates give them protection.
"You walk by the doorway of someone's house in Cuba, and there will be someone just in their shorts watching TV with their door wide open, and that's normal," said Williams. "Then you think in the United States, how big privacy is. People keep their doors locked, windows shut. So that was very different."
Though the living conditions were different, some social aspects also surprised students.
In the U.S., a lot of people stay connected using their cellphones' Wi-Fi. In Cuba, Wi-Fi has only recently developed and is still very limited.
Since Wi-Fi and internet connectivity are limited, the best way of communicating in Cuba is either face to face or texting. That was the aspect that most overwhelmed recent E&H graduate Missy Jones.
"The Wi-Fi spots in Cuba are always busy and packed, and even then, people are always chatting with each other," said Jones, who graduated with a degree in both mass communications and history. "It was definitely a refreshing change compared to the U.S., where everyone is glued to their phones."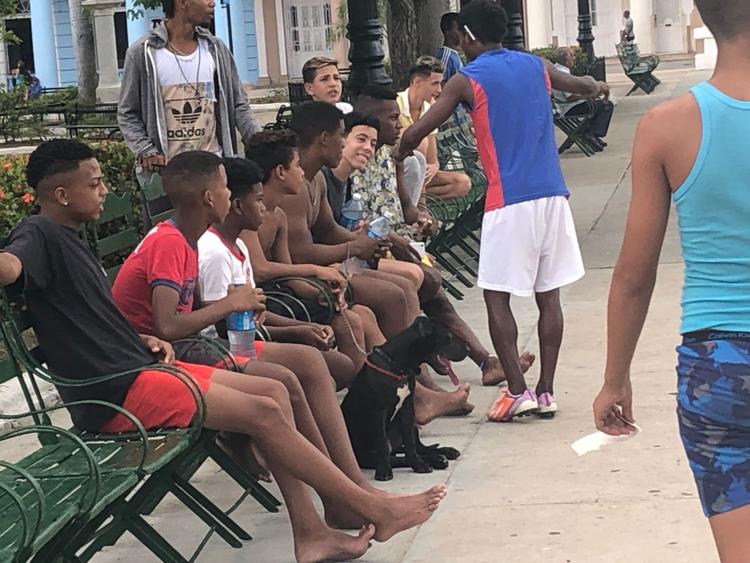 Jones has visited other countries outside of the U.S., such as the Czech Republic and Costa Rica. Jones said that, compared to the Czech Republic, Cuba is more friendly and social.
"The thing that really sets it apart is how open the Cuban people are to talking to strangers," said Jones.
Cuban lifestyles tend to differ from the U.S. in other ways, with cars from the 1950s-60s being used as taxis, children playing in the streets with no shoes and deflated soccer balls and basketballs — but still having fun — public bathrooms not having toilet paper and live music playing at every street corner.
For Ayala, the experience only showed him just how grateful he should be.
"I would tell anyone that wants to visit Cuba to definitely go because it will open your eyes about life in general," said Ayala. "After coming back from Cuba, I was even more grateful for all that I have."
Williams agrees with Ayala on being humbled.
"This is the most humbling experience that I have ever been a part of," said Williams. "There's so many aspects that are different in the Cuban life, and it has humbled me. This is something I'll never forget."
William Seidel is an Emory & Henry graduate with a degree in mass communications.