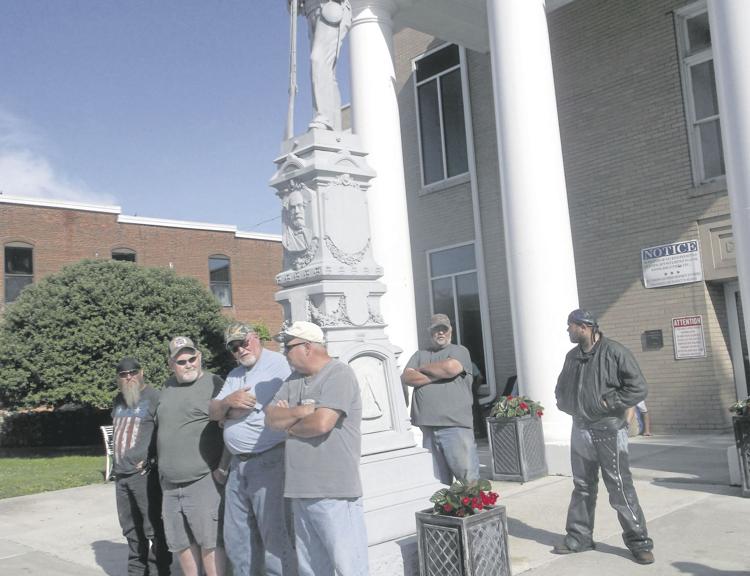 TAZEWELL, Va. — Rumors and rain dampened the inaugural Juneteenth celebration in Tazewell last week.
Tazewell Independent Neighbors, a group of local citizens promoting independent involvement in politics, planned the event as a celebration of the day freedoms for black citizens and women became law, according to Bill Bunch, one of the event's organizers. He said they were celebrating freedom from slavery and the passage of the law that allowed women the right to vote as well as freedom of speech and religion.
Bunch had spoken with the Tazewell County Board of Supervisors and the Tazewell Town Council and received permission to hold a ceremony in front of the courthouse. The fairgrounds served as the site for the group's celebration which included music, food, contests and T-shirts.
Rumors circulated throughout the week that the ceremony was part of a plan to damage or take down the statute of a Confederate soldier standing in front of the courthouse. The monument was erected in 1903 by the Jeffersonville Chapter of the United Daughters of the Confederacy as a memorial to the Confederate soldiers from Tazewell County.
Bunch had stated at the Town Council meeting that the program was not related to the monument and that his group simply wanted to hold a religious ceremony to open their celebration. The group was scheduled to be at the courthouse at 5:30 p.m., but people from around the area began arriving as early as 3 p.m.
Many visitors were responding to a call via Facebook and text messaging soliciting people to protect the monument. When Tazewell Independent Neighbors arrived, a half-dozen men stood silently with arms crossed in front of and in back of the monument.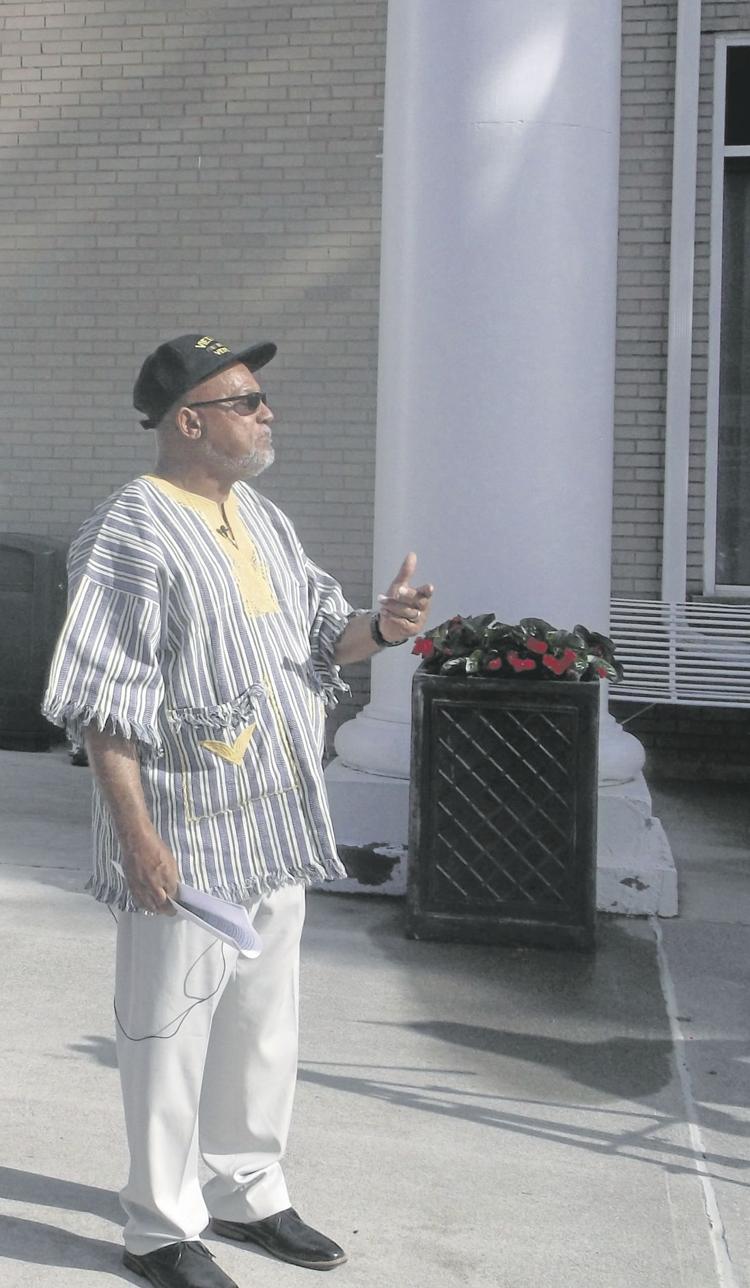 Rev. Andre Wallace said a prayer and talked about Jesus' commandment that people love their neighbor as themselves. Wallace, a Vietnam veteran said he fought for everyone's freedom.
"I want freedom for everybody, regardless of what your orientation is," he said.
John Frye, a spokesman for the group guarding the monument said he agreed with everything Wallace said, but he wanted to make sure those who served in the Civil War were not forgotten. Frye said a lack of understanding of what was going to happen was responsible for the turnout on both sides.
After the brief ceremony, the Independent Neighbors group returned to Nuckolls Hall for dinner and entertainment.