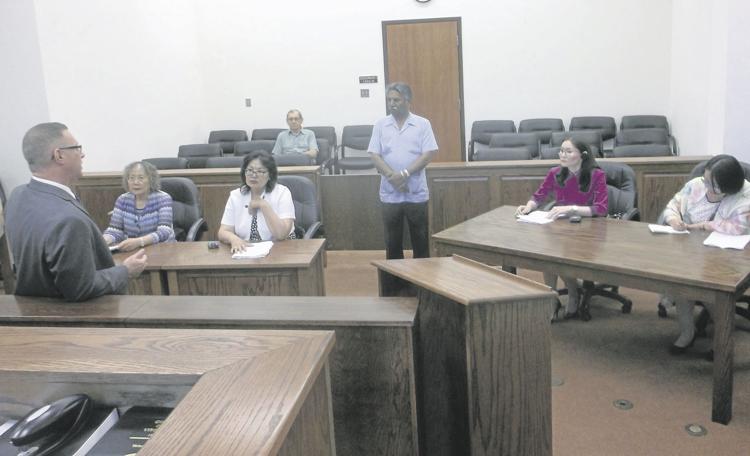 TAZEWELL, Va. — Some people came a long way to see Tazewell County's courts in action last week.
A delegation of five judges from Mongolia sat in on sessions in general district and circuit court and had the chance to visit with Judges Henry Barringer and Richard Patterson. The group, along with their interpreter, came to America via the Open World Program.
Judges Amartuvshin Vanchinsuren, Gantuya Nyamsambuu, Oyuntsetseg khagvaa, Oyuntungalag Sengedorj, Oyungerel Oyunbat and Facilitator Ideruugan Galbaatar and interpreter Bulgan Khorloo spent June 22-29 in Southern West Virginia and Southwest Virginia.
The group stayed in private homes during their trip.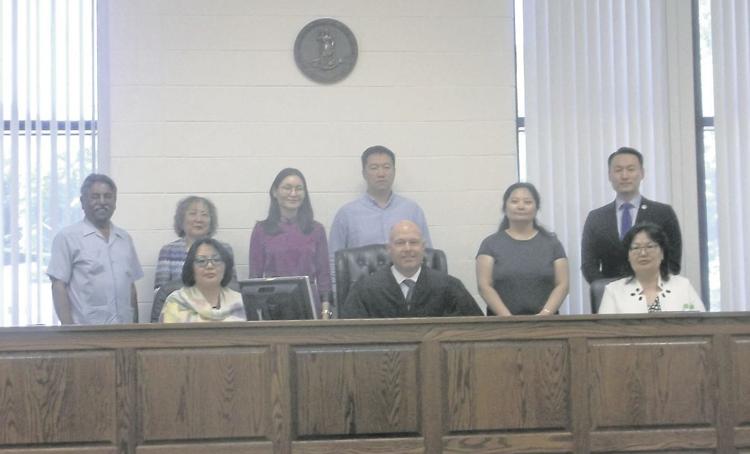 In addition to learning about US law they went bowling, toured Bramwell, ate at area restaurants and visited Roger Woodrum's farm in Rocky Gap.
Sudhakar Jamkhandi, the local representative for Open World, said the group wanted to observe the rule of law and the American system of justice. Mongolia is between Russia and China, and Jamkhandi said Open World focused on countries that were once part of the Russian Empire in hopes of having them develop and continue a free and open government.
The delegation orginially traveled to Washington D.C. and observed the Supreme Court before coming to southern West Virginia and southwest Virginia where they observed all forms of court at the state level. They also visited social service agencies, public defenders' offices and other court-related agencies.
Jerry Pugalee, law clerk for the judges in Tazewell County, and Susan Jewell, paralegal for the county attorney's office, worked with Jamkhandi to coordinate the visit to Tazewell and guided the judges during their tour. Pugalee explained his role and the function of the various courts as the judges made their way through the courthouse.
Barringer and Patterson explained the function of their courts and the American system of justice. The judges came from Dornogovi and Bayankhongor provinces and hear criminal and civil cases and appeals. They observed mainly traffic cases in general district court and sat in on a probation violation haring in circuit court.
A female member of the delegation said she was planning to write a research paper on the institutional, individual independence of judges. Protecting rights and reputations, combating cyber crime and restoring and protecting human rights were among the things group members said they wanted to learn more about after they return home.