WHITETOP, Va. — It's quittin' time for the sugar water run on Whitetop Mountain.
Here, in the rocky woods of Whitetop Mountain, where Smyth County blurs into Grayson County, workers for the Mount Rogers Volunteer Fire & Rescue Squad have spent the past few weeks tapping trees, trying to collect enough sugar water to turn into maple syrup at Whitetop.
It's time consuming, considering it takes between 25 and 75 gallons of sugar water to produce one gallon of syrup at the community's Sugar House, said Ronnie Richardson, the organization's vice president.
Still, each year, the Fire Department volunteers produce 150-200 gallons of syrup for sale, Richardson said.
Those tapped trees stand in the Mount Rogers National Recreation Area near Elk Garden, an area just off the Appalachian Trail.
"What's going to be tapped has already been tapped," said Lisa Blevins, 55, the Fire Department's treasurer.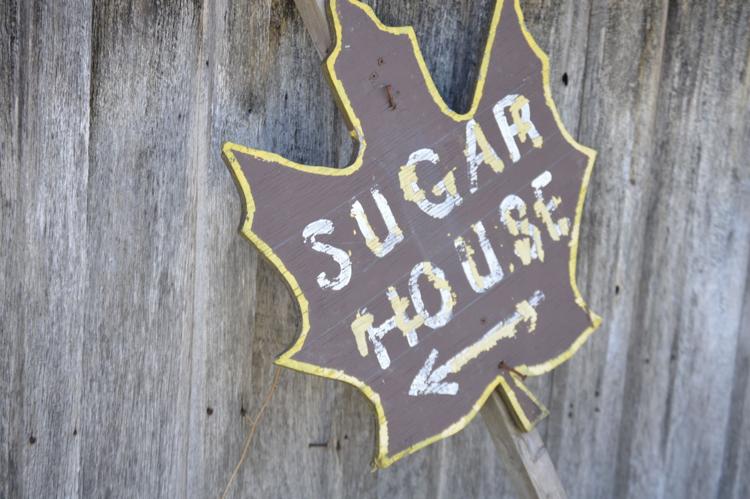 Now, the trees are "starting to bud out," Richardson said. "When the buds start breaking, you get sap in with your sugar water, and it tastes bitter."
Ralph Norris, a 42-year-old captain with the department, posed a question with an answer: "Have you ever gotten some syrup where you get that really bark-like dirt taste? That's because you've actually gotten sap and not the sugar water."
Whitetop weather
Coming up, Whitetop's maple syrup is set to be sold at the upcoming Whitetop Mountain Maple Festival, held March 30-31, as a fundraiser for the Fire Department.
The department's biggest challenge — attracting a crowd.
Last year, that was tough.
With a Saturday snowfall lingering into an icy Sunday, the department just barely broke even with the 2018 maple festival, according to Blevins.
The annual festival is held at the Mount Rogers Fire Hall and the Mount Rogers School, about five miles from each other along U.S. Highway 58.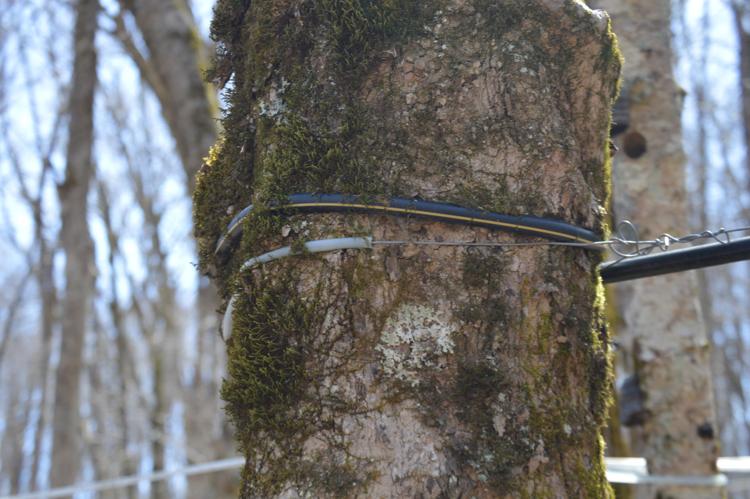 In the woods
Long before the sausage sizzles and the buckwheat pancakes are ready to be slathered with syrup, volunteers wear work gloves and brave cold temperatures in the wilderness.
Tapping trees must be done as the days warm but settle back into freezing conditions at night, said Richardson, 65, a longtime Christmas tree farmer at Whitetop.
"When it completely thaws, then you'll get your run of sugar water," Richardson said. "Then they'll stop running until you get another freeze, and then it thaws back out."
Later, when the season closes and the sugar water stops running, the taps are taken out of the trees, and the trees seal up on their own, Richardson said.
Volunteers are slated to demonstrate all this during the festival with tours of the maple orchard at Elk Garden.
You can also step inside the Sugar House to see how all that water becomes what tastes, oh, so great on a pancake.