RICHLANDS, Va. — Two local businesses celebrated their recent openings with ribbon-cutting ceremonies this week.
Sugarfoot Bakery and Café offers homemade cakes and pastries as well as croissants, brownies and unique deserts.
Owner Julene Dunford has been working since March to get the place up and running. The the ribbon-cutting ceremony marked her first day in business.
Dunford named the business for her grandmother, Olena Jewell Sisk.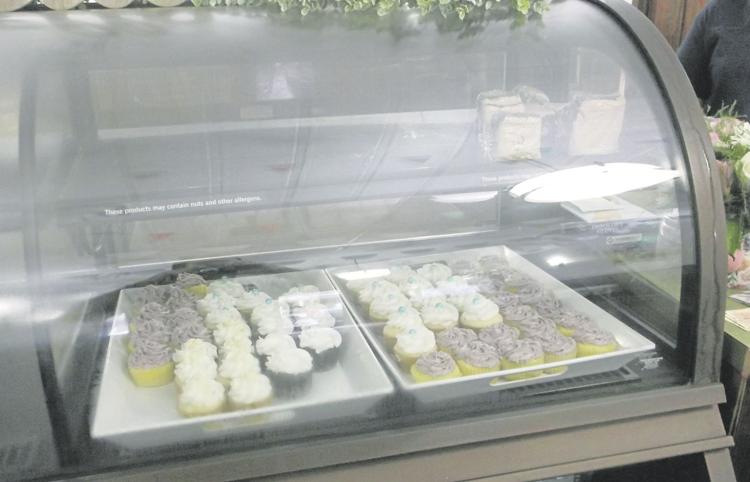 "She was always calling me or my kids 'Sugarfoot,'" Dunford said.
Sisk taught school for 36 years and inspired her granddaughter to pursue her goal of opening the bakery. Dunford said business had been good the first few days and one cake and a couple of pans of cupcakes were all that was left in the display case by Monday afternoon.
Located at 105 Suffolk Avenue, the bakery will also offer coffee and deli sandwich items each week. They are open 8 a.m. to 5 p.m. Monday through Friday and 9 a.m.-12 p.m. Saturday.
Down the road, Box Drop, a mattress store located at 993 Kents Ridge Road, offers new mattresses at discount prices. The store is open three days a week and offers a wide range of king, queen, twin, California King, full and Bunkie board mattresses. They have financing available and are open by appointment.
Todd Compton and his family, from Honaker, operate the business, and the doors have been open nearly four months.
Compton said business has been good and they have been well received. They offered samples of chocolate during the town's Summerfest celebration, and Compton said that brought in a few customers.
Mayor Paul Crawford, along with Councilmember Mary Ann Strong and Downtown Coordinator Connie Allen, visited both locations to participate in ribbon-cutting ceremonies.