Amid a climb in positive coronavirus case totals in some locations, the Mount Rogers Health district has seen a drop in the number of active cases in the health district.
With a total of 39 new cases of the illness reported during the last week, the health district's recovery totals reached 176, up 85 from its report last week.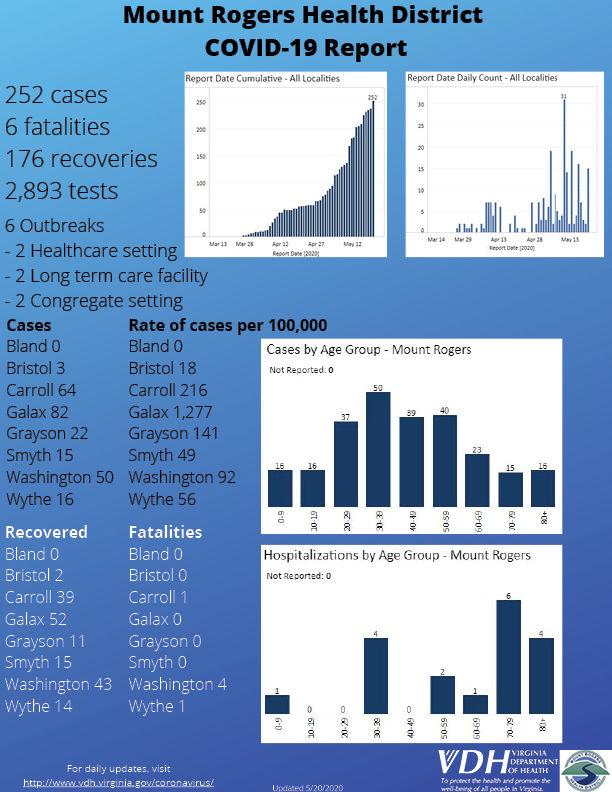 According to data released on Wednesday, all 15 cases reported in Smyth County have recovered. In Wythe County, where one death related to the COVID-19 illness has been reported, 14 have recovered, leaving one active case in the county.
In Carroll County, 39 recoveries and one death account for 40 of the county's total 64 cases. Galax, which has seen the largest number of cases in the health district, now reports that 52 of its 82 cases have recovered. With 22 cases of the illness, Grayson County reports that half of its total has recovered.
Forty-three recoveries and four deaths related to the illness account for 47 of Washington County's total 51 cases. The City of Bristol also reports that two of its four cases have recovered.
Of the new cases reported this week, Wythe County and the City of Bristol had one each, Washington County had two and Grayson County had four. The City of Galax reported 17 new cases and Carroll County reported 14.
Bland County still reports no known cases of the illness.
Earlier this month, the Virginia Department of Health began releasing case totals and testing numbers by zip code level. Because zip codes can be shared between localities and even between health districts, zip code data may not match county level data. Zip code data only accounts for case totals and does not include recovery or fatality numbers.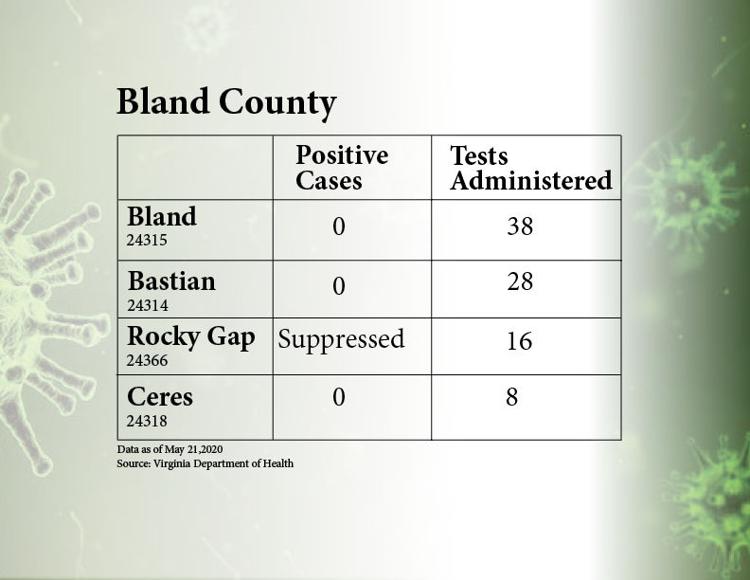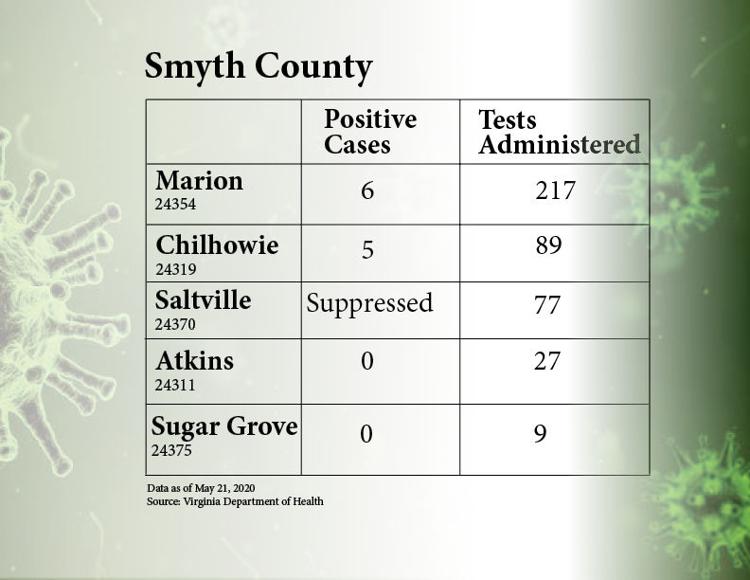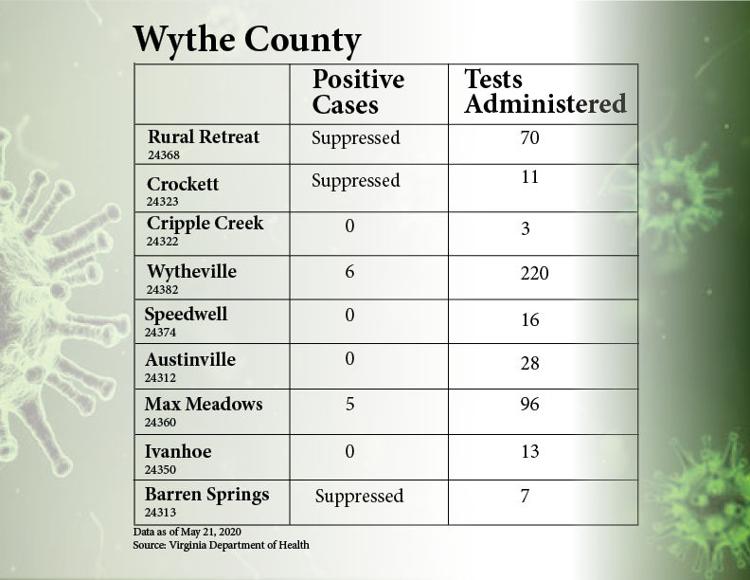 For more information on COVID-19 data, visit the Virginia Department of Health's website at www.vdh.virginia.gov.